No code. No limits.
Professional web apps.
Build UI on top of your data, connect to any API, create versions and work together in real-time
Join the Beta waitlist
App
Learn about
Node type - Element
Build large-scale web apps
toddle is used to build large-scale web apps with all the tools you need to build high-end products like Instagram, Twitter, or AirBnB.
Succeed with fewer developers
toddle's no-code setup allow designers to act as frontend developers - creating smaller and less developer-heavy teams.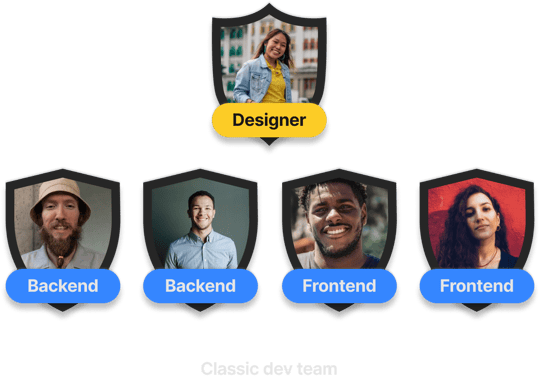 Cut down on hand-offs
Spend less time sharing and communicating design and logic. No more tickets from Designers and Managers with design and logic updates. All team members implement changes on their own.
Focus on your app.
We handle everything else.
Hosting out of the box
Don't worry about hosting. We store your entire app through Supabase.
Embedded version control
Create, merge, push etc. without ever leaving your app.
Live preview
Preview and share branches with team members and clients.
Live collaboration
See what your team members are doing in real time.
Resolve merge conflicts
Spot differences across branches before merging.
Play with live data
Build your components with live data from APIs.